The Squirrel widget delivers the best prices from the most relevant retailers in the readers local currency
Here are just some of the things that Squirrel can do
Works with all major affiliate networks
Squirrel supports all the major affiliate networks and retailers offering affiliate programmes. And if we don't have your favourite partner let us know, it's free and very easy for us to add them.
Selectable retailers
Squirrel only works with the accounts you connect, allowing you to pick the trusted retailers in various countries. If you don't want to work with a specific retailer you don't have to.
Lookup by make and model, GTIN, ISBN, UPC, EAN, or Amazon ASIN
Quickly look up products using flexible search criteria including EAN and UPC product codes.
Customisable design
Our easy-to-use dashboard allows you to customise the Squirrel widget to match the style of your site. You can change things like the header colour, background colour, and the font family to make the Squirrel widget look as native as possible for your readers.
Responsive design
Squirrel automatically adjusts to the screen size and page layout you're viewing it on to show the most relevant details every time.
Recommended Top Deal
Restricting the Squirrel widget to between 150px – 250px will automatically showcase its top recommended deal. Great for giving your readers the best deal quickly.
More Great Reasons to Get Squirrel
Better monetise your affiliate revenues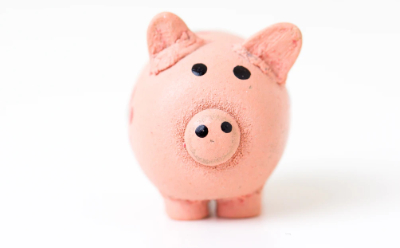 No commission taken
You earn 100% of the affiliate revenue and you keep your direct relationship with your affiliate partners.
Multi-country pricing
The make & model script allows you to put one piece of code on your article template and populate thousands of Squirrel widgets from various retailers in multiple countries, by pulling in the relevant data, like the make and model or an Amazon ASIN, from your CMS.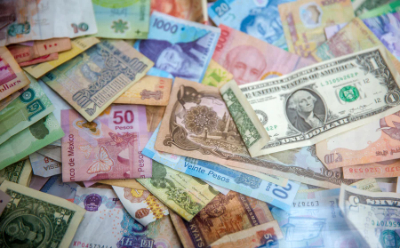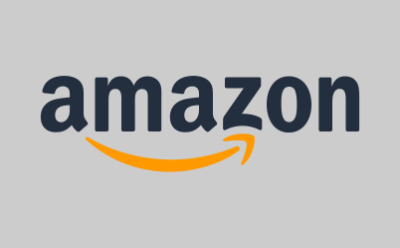 Works with Amazon
Squirrel works perfectly with Amazon allowing you to plug in your Amazon API details. We don't use scrapers so you can be assured the data we use is the right data.
Getting Squirrel on your pages in four easy ways
There are various ways to use Squirrel on and off your site
MAKE & MODEL
Use the make & model feature to embed Squirrel on your article template and populate thousands of Squirrel widgets in one go by pulling in the relevant data, like the make and model or an Amazon ASIN, from your CMS.
INTELLIGENT SQUIRREL
Once embedded the Intelligent Squirrel widget automatically suggests the best product match by reading the <h1> headline on your page.
MANUAL INCLUSION
If you need to manually add a Squirrel to an article, it is as easy as embedding a YouTube video.
LITTLE SQUIRREL
Little Squirrel takes all the power of the main Squirrel widget and boils it down into a single URL link that be used on your pages, YouTube, social media, and more. Here's an example.
Stock levels
Squirrel tracks stock levels to ensure readers are encouraged to click when stock levels are low and aren't shown links that are for products that are out of stock.
Retailer USPs
Retailers unique selling points are displayed when you hover over the retailer icon to give readers more information about the retailers you've picked to work with.
Click-ref tracking
Squirrel lets you track performance in your affiliate network dashboards by automatically showing you that your clicks and sales have come from Squirrel.
Easy to embed
Squirrel is as easy to install on your site as embedding a YouTube video or a Tweet. Grab the code, paste it in your CMS, and you're good to go.
At Squirrel we understand you've worked hard at building fantastic relationships with your affiliate partners. We don't want to get in the way of that. That's why 100% of the revenue you earn from affiliates via Squirrel is yours to keep.
Furthermore, we can't see what your readers are buying, or the affiliate money you earn by using Squirrel on your pages.
Our promise is that the relationship you have with your affiliate partners is 100% yours to control and manage.
Sign up for your free 14-day trial and get started using Squirrel on your site today.
Squirrel Starter
£

29.99

+ VAT
1,000 clicks per month
You get 100% of the commission from the retailer for the sale
30-day auto-renewal, no cancellation fee
Make & Model, Intelligent Squirrel, and Manual inclusion scripts
Ad free
AMP approved code
Little Squirrel
Squirrel Basic
£

89.99

+ VAT
3,000 clicks per month
You get 100% of the commission from the retailer for the sale
30-day auto-renewal, no cancellation fee
You must use either the Make & Model or Intelligent Squirrel script on your pages
Ad free
AMP approved code
Little Squirrel
Squirrel PRO
£

149.99

+ VAT
5,000 clicks per month
You get 100% of the commission from the retailer for the sale
30-day auto-renewal, no cancellation fee
You must use either the Make & Model or Intelligent Squirrel script on your pages
Ad free
AMP approved code
Little Squirrel
| Plan | Clicks per month | Cost per month (+ VAT) |
| --- | --- | --- |
| Growth | 7,000 | £174.99 |
| Business Starter | 10,000 | £249.99 |
| Business Basic | 15,000 | £374.99 |
| Business Pro | 30,000 | £599.99 |
| Enterprise | 50,000 | £999.99 |
| Enterprise Pro | 75,000 | £1499.99 |
| Package | Clicks | Cost |
| --- | --- | --- |
| Extra 100 | 100 | £3.99 |
| Extra 250 | 250 | £9.99 |
| Extra 500 | 500 | £19.99 |
| Extra 1000 | 1000 | £39.99 |
What do you get with Squirrel
All Plans
DESIGN
Multi-country pricing
Easy to embed
Customisable design
Responsive design
Recommended Top Deal
Retailer USPs
Stock levels
Editorial standards statement and link
AMP compatible code
Ad free
SQUIRRELS
Manual inclusion
Make & Model
Intelligent Squirrel
Little Squirrel
AFFILIATES & TRACKING
Hundreds of retailers and millions of products
Works with Amazon
Works with all major affiliate networks
Works with your current affiliate accounts
Lookup by GTIN, ISBN, UPC, EAN, or Amazon ASIN
Works with Content Monetisation platforms like Skimlinks
Selectable retailers
Click-ref tracking
UK phone contract details
Clean retailer URLs
Extended stats for page by page analysis
ACCOUNT MANAGEMENT
No commission taken
Easy to use reporting
Publisher website management
Group accounts
Product aliasing
Parallel Squirrel
URL approval list
Promoted Retailers
PRODUCT SUPPORT
Email support